Nichibukan Iaidō
Muso Shinden Ryu Iaido in New York City and New Jersey
What is Iaido?
Iaido is the art of drawing the sword. Students learn prearranged solo exercises of great precision called kata, which involve drawing the sword, blocking an attack, delivering a counter-attack, and returning the sword to its scabbard.
Visitors
Visitors are welcome to come and watch a class, at no charge. If you want to try an introductory class, or for an explanation of class fees, please ask the instructor. For more information, contact:
iaido@ny-jss.org
---
East Coast Iaido Seminar 2016
The East Coast seminar was held on March 12-13.
Ji Ni took 3rd place in the 3 Dan Taikai, and two Nichibukan students were awarded the rank of 3 Kyu in their first Shinsa.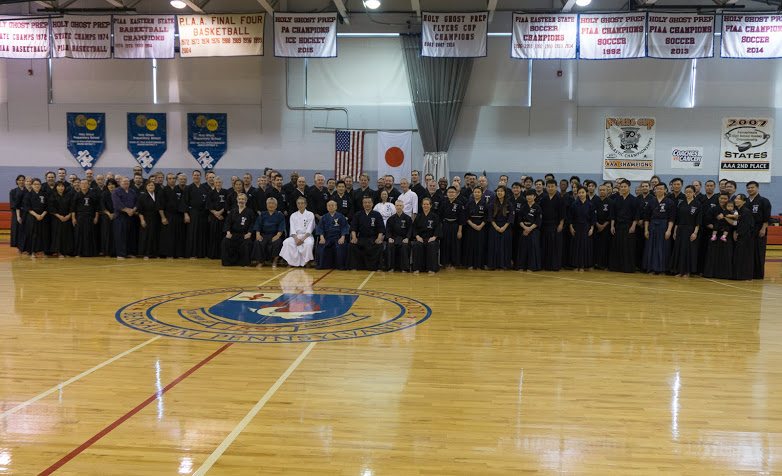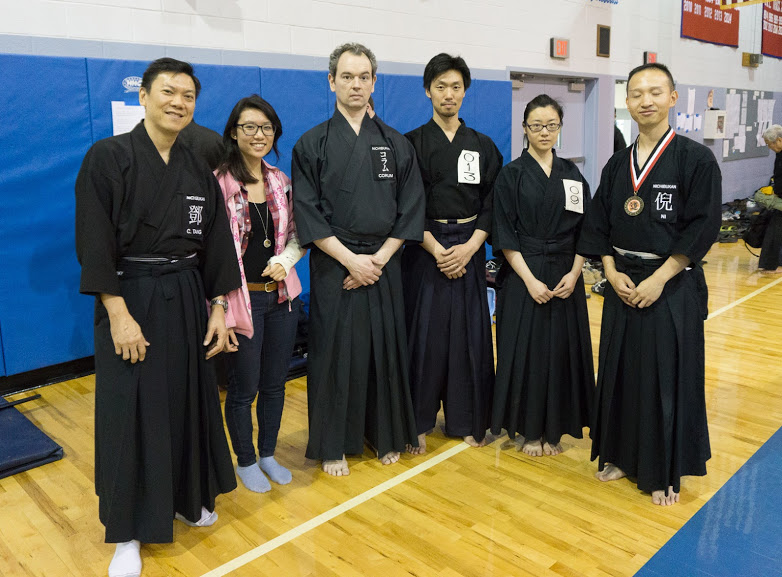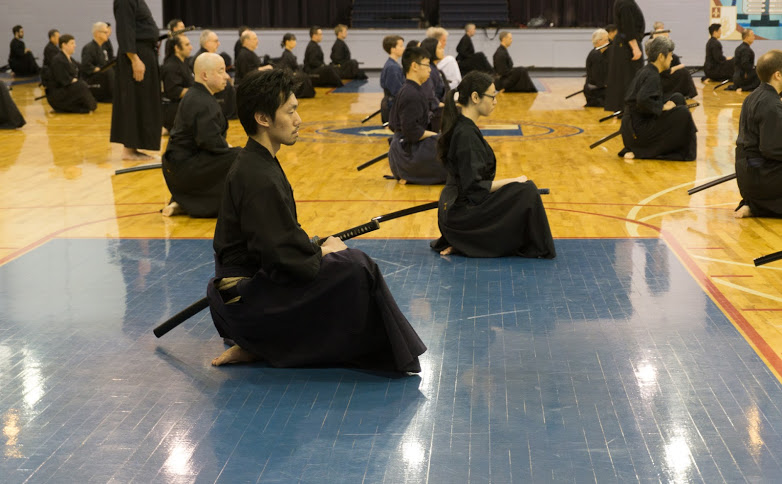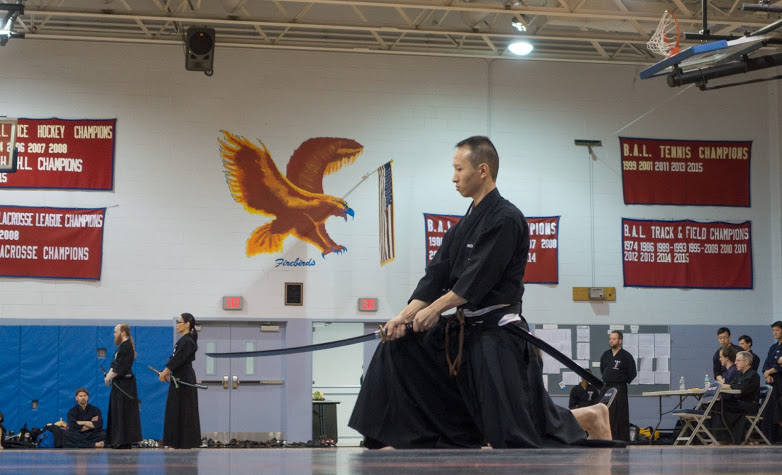 ---
New Year 2016
Our new year practice and celebration at Hudson School.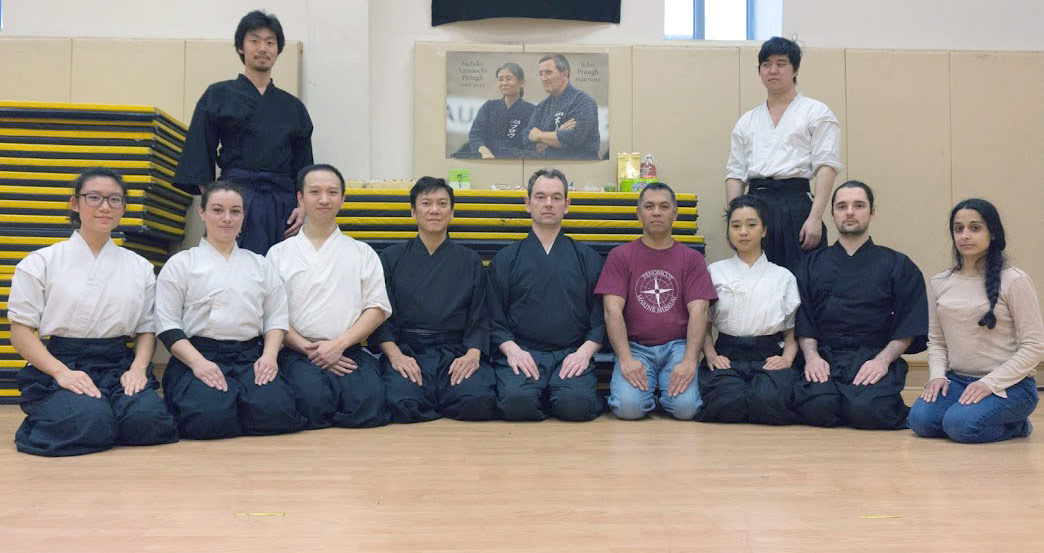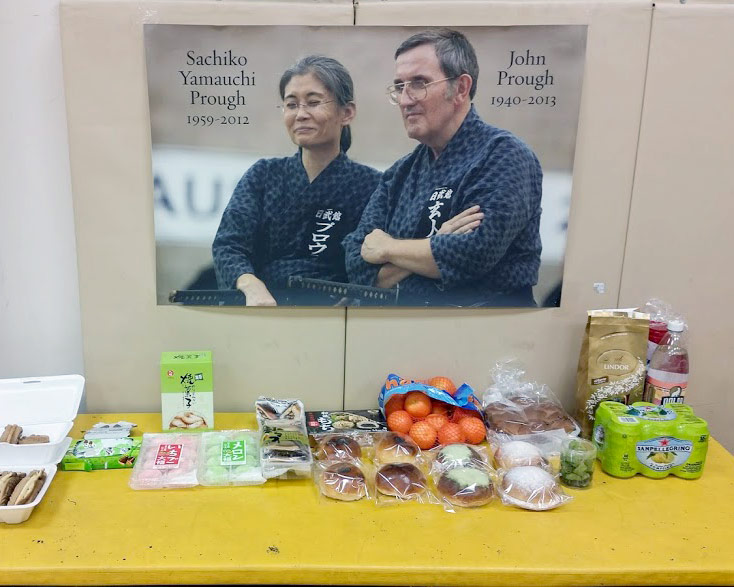 ---
New Saturday location
Our new practice space at Hudson School in Hoboken, NJ.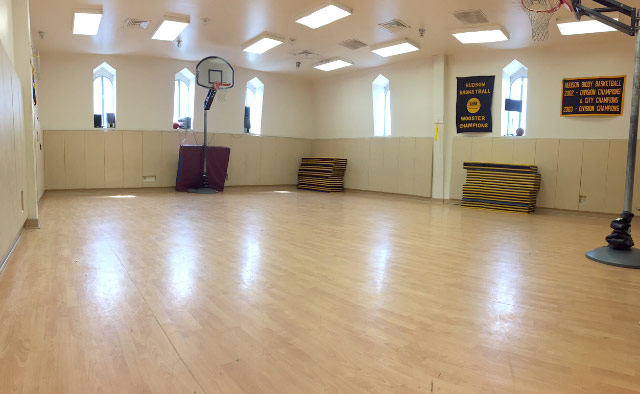 ---
Last class at KHDT
After three decades practicing at Kazuko Hirabayashi Dance Theatre, we celebrated our last Iaido class there on June 28, 2014. The studio is being sold and we are moving to a new practice space.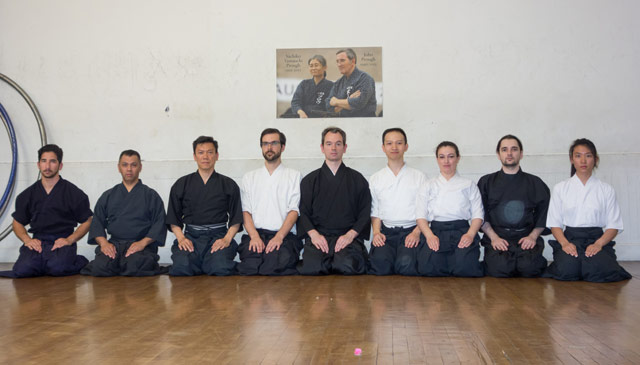 ---
More news and photos